Be Bright Be Seen with KCC and kmfm (2020)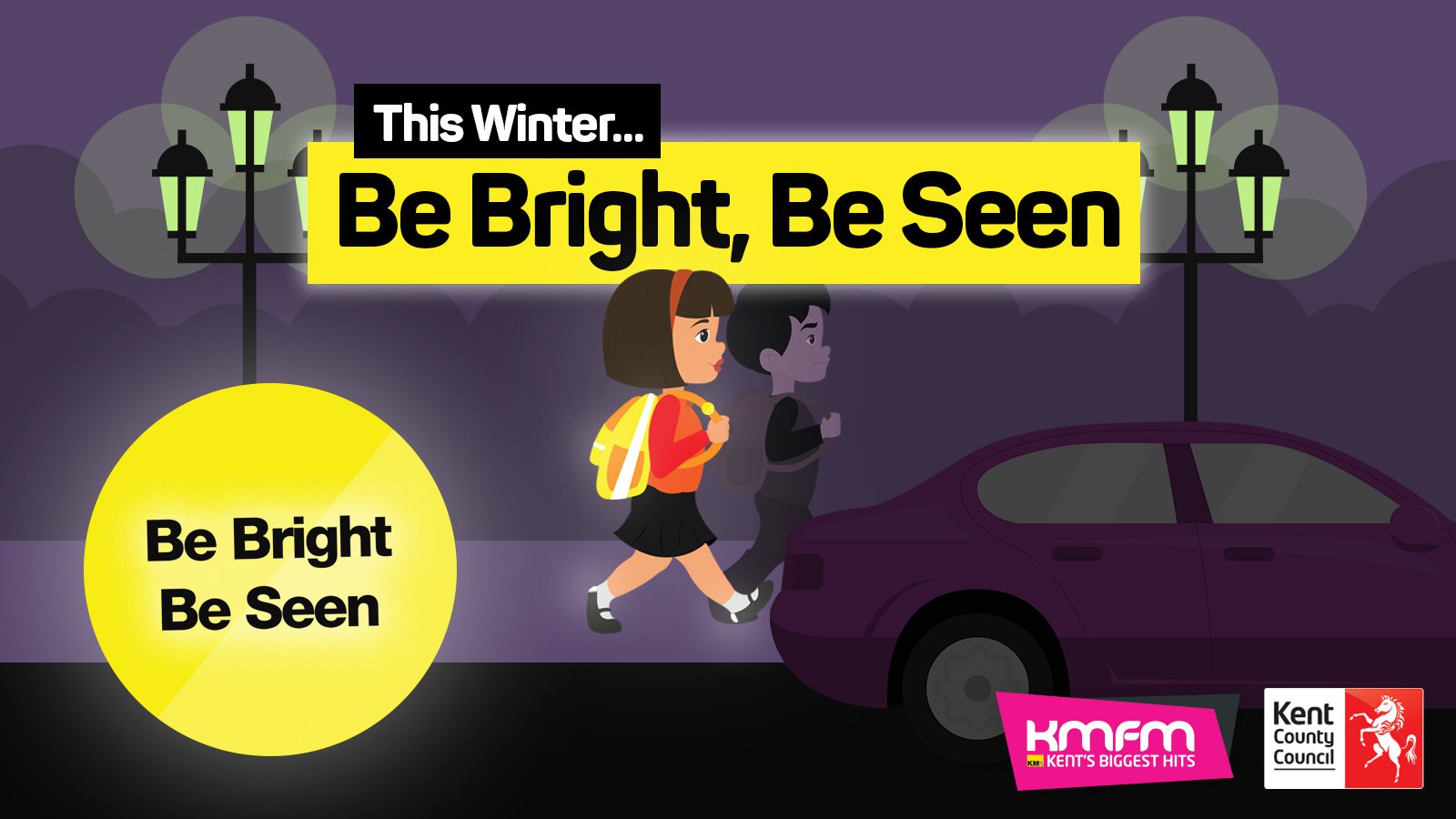 With the dark mornings and evenings setting in, we want to help make sure your children are visible, especially walking to and from school.
Kent County Council is reminding all road users to be extra vigilant as the darker mornings and evenings make it more difficult for children and cyclists to be seen by drivers.
With the clocks turning back an hour (25th October) and more travelling to and from school during the darker hours, KCC Road Safety Team want to ensure children are more visible to drivers by wearing something reflective.
We have 20,000 kmfm and KCC Road Safety Team 'Be Bright Be Seen' reflective keyrings for children to hang on to a bag, lunchbox or coat to help make them more visible.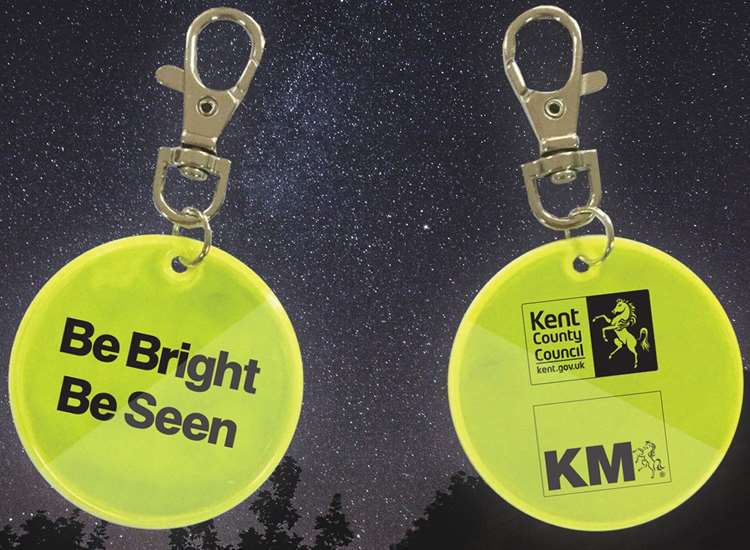 The 'Be Bright Be Seen' reflective keyrings are for youngsters, to help to keep them more visible when walking along pavements and crossing roads, and they act as a reminder to stay seen this winter.
Last year we delivered 20,000 reflective keyrings to school, youth groups and community leaders. Some of the places we helped young people be more visible included:
Ashford Oaks Primary School, Birchington C of E Primary School, St Johns Primary School, Canterbury Green Park Community Primary School, Ospringe CE Primary School, Saxon Way Primary School, Reculver C of E Primary School, West Borough Primary School and Nursery, Iwade Whale Class, Joy Lane Primary School, Horsmonden Primary School, East Bourogh School, Fairview Community Primary School, Warden House School and St Katherine's.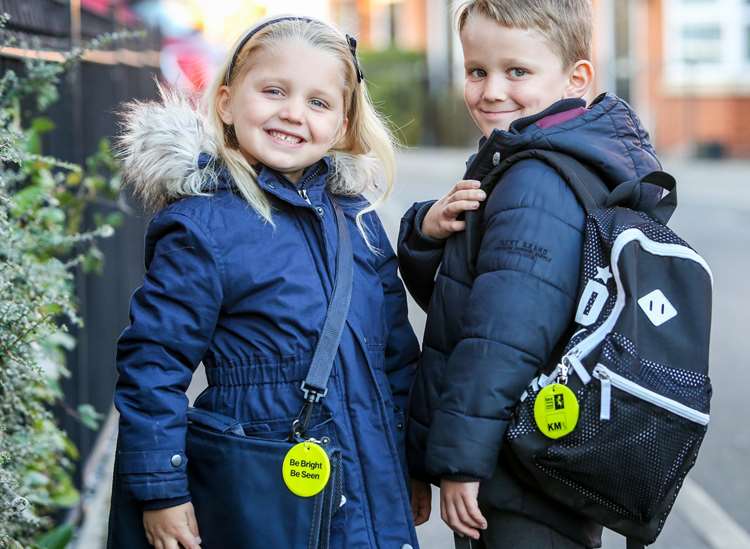 HOW TO REQUEST REFLECTIVE KEYRINGS
If you are a Kent school teacher, school chaperone, school transport assistant, sports coach or community leader, fill in the details below.
Following an amazing amount of requests previously for our reflective keyrings, unfortunately we are unable to supply to all requests but we distribute all 20,000 at random once entries close.