kmfm Breakfast with Garry and Claire

Wake up to kmfm Breakfast with Garry and Claire on Kent's Radio Station.
Join Garry and Claire weekday mornings from 6-10am for Kent's Biggest Hits, competitions
including Say It after 8am, and the latest on the roads so you can avoid any delays.
---
kmfm Breakfast with P&O Ferries
DOVER TO CALAIS FERRY
With up to 23 sailings a day at peak times and friendly staff to help out every step of the way, it's never been easier to get a ferry to France with our Dover to Calais crossing.

One of the best things about taking the ferry to France is the freedom that comes with travelling with your own car. You can take just about any vehicle on a P&O Ferry, so if motorbikes or vans are more your thing, then that's just fine. Plus, there are no additional charges if you change your car or passenger details after you've made the booking.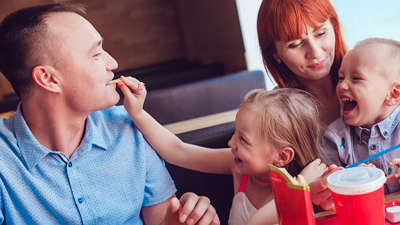 ON BOARD
When you travel to Europe by ferry your holiday starts as soon as you step on board, and the facilities that are available on the ferry are ideal for ensuring that your trip is fun, relaxed, and completely stress-free!

Whether you want to enjoy a delicious meal, get your children involved in the kid's entertainment, or simply escape the crowds, sit back and watch the sea roll by in Club Lounge, you'll find plenty on the ferry to keep you occupied.
Read about what's on board a P&O Ferry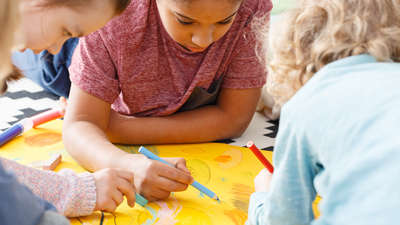 ---
BOOKINGS

You'll want to make sure to book your trip in advance in order to take advantage of the very best deals that P&O Ferries have on offer – because who doesn't love a good bargain? You can even sign up for email alerts so you'll be the first to know about all of their latest offers and sailing updates. They also offer a variety of flexible ticket types, from basic to premier and everything in between, to really make sure you can tailor your trip to suit your exact needs with no hidden costs.
Book a crossing with P&O Ferry
CORONAVIRUS UPDATE
P&O Ferries are looking forward to welcoming you back on board all of their routes. Behind the scenes, they have been busy working to fully prioritise the safety of all staff and passengers, and there will be some changes when you travel with this year. Find out more.


---

Want to get in touch with Garry and Claire?
Text: 'kmfm' and your message to 60099 (texts charged at standard network rate)
Facebook: kmfmofficial
Instagram: kmfmofficial
Email: Using the form at the bottom of this page
Workplace 3: Click here to get on the show