Be Bright Be Seen with KCC and kmfm (2021)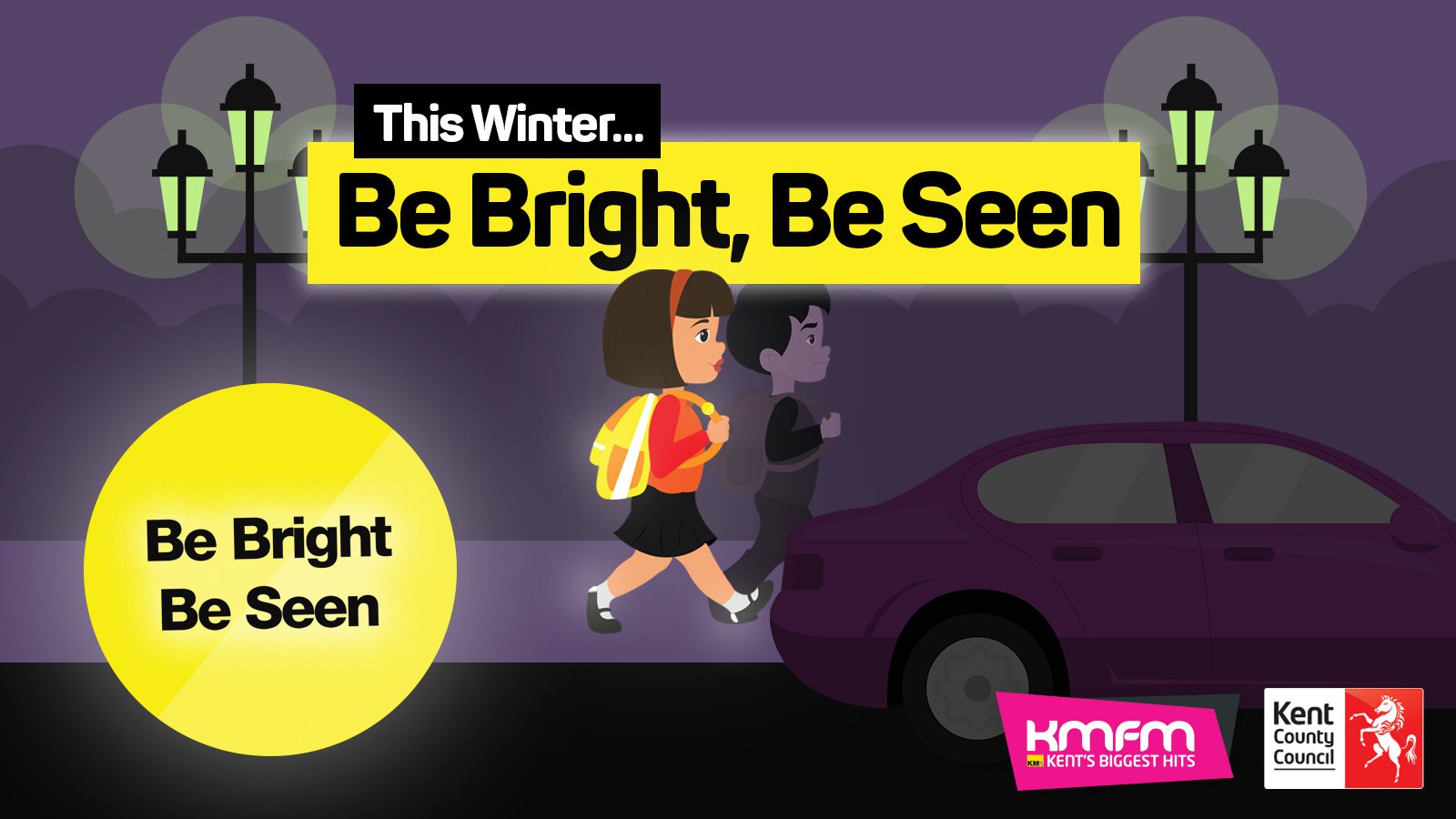 'Be Bright Be Seen' reflective keyring discs help your children to be more visible during the winter months
Kent County Council is reminding all road users to be extra vigilant as the darker mornings and evenings make it more difficult for children and cyclists to be seen by drivers.
With more travelling to and from school during the darker hours, KCC Road Safety Team want to ensure children are more visible to drivers by wearing something reflective.
We had a record-breaking 25,000 kmfm and KCC Road Safety Team 'Be Bright Be Seen' reflective keyrings for children to hang on to a bag, lunchbox or coat to help make them more visible.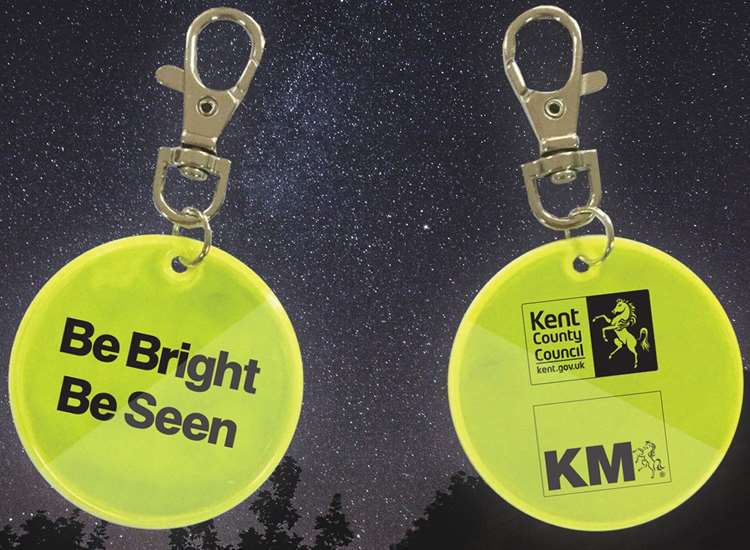 The 'Be Bright Be Seen' reflective keyrings are for youngsters, to help to keep them more visible when walking along pavements and crossing roads, and they act as a reminder to stay seen this winter.
Who we are helping to be more visible
Thank you for your requests. Those who will receive an allocation are:
Willesborough Infant School - Year 1
Woodchurch CEP School
Beaver Green Primary School
Ditton Infant School
Birchington Primary School
Bridge & Patrixbourne Primary School
St. Joseph's Catholic Primary School
Callis Grange Infant School
Pilgrims Way Primary School
Pilgrims' Way Primary School
Barham primary school
St.Peter's Methodist Primary School
Charing Primary School
St Michaels RC Primary School
St Benedict's Primary School
Holy Trinity C of E Primary School
Deal Parochial
The Downs CEP
Kingdom preschool
Green Park Community Primary School
St Edmund's Catholic School, Dover
Dymchurch Primary School
Edenbridge Primary School
Sheldwich Primary School
The Abbey School
St Mary's CEP Academy
St Mary's Primary Academy
All Soul's CoE primary
St Mary's Catholic primary school
St Thomas of Canterbury Catholic Primary School
Riverview Infant School
Hawkinge primary school
Herne Infants and Junior School
St Augustines Catholic Primary
The Discovery School
Invitation Park Playgroup
Archbishop Courtenay Primary School
Langley Park Primary Academy
Cliftonville primary school
Northdown Primary School
Little Treasures Childcare
Paddock wood primary academy
St Augustine of Canterbury Catholic Primary School
Dame Janet primary academy
St Ethelberts Catholic Primary School
Balfour Infant School
Warren Wood Primary Academy
Sandwich Junior school
Sevenoaks primary school
Eastchurch C of E Primary school and nursery
Minster in Sheppey Primary school
Meadowfield School
The Sittingbourne School
South Avenue Primary School
St Katherine's primary and nursery school
Castle View Day Nursery
The Gordon Children's Academy
Slade Primary
Sussex Road Primary School
Woodlands Primary School
Skinners Kent Academy
St Peter's Church of England Primary School
Oaklands primary
West Kingsdown Primary
Ryarsh primary
Whitfield Aspen School
Joy Lane Primary School
Blean Primary School, Canterbury
Yalding St Peter & St Paul Primary School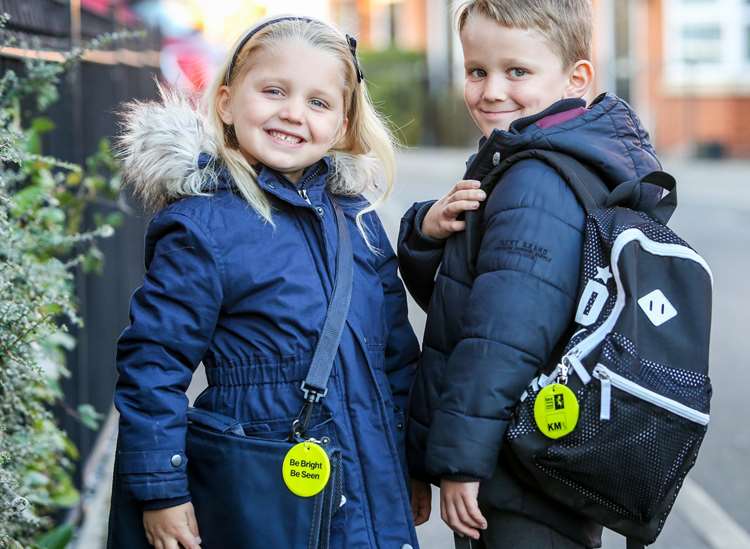 Find out more about KCC Road Safety and listen and look out for opportunities for you to request 'Be Bright Be Seen' reflective keyring discs in 2022.