Drive-In Football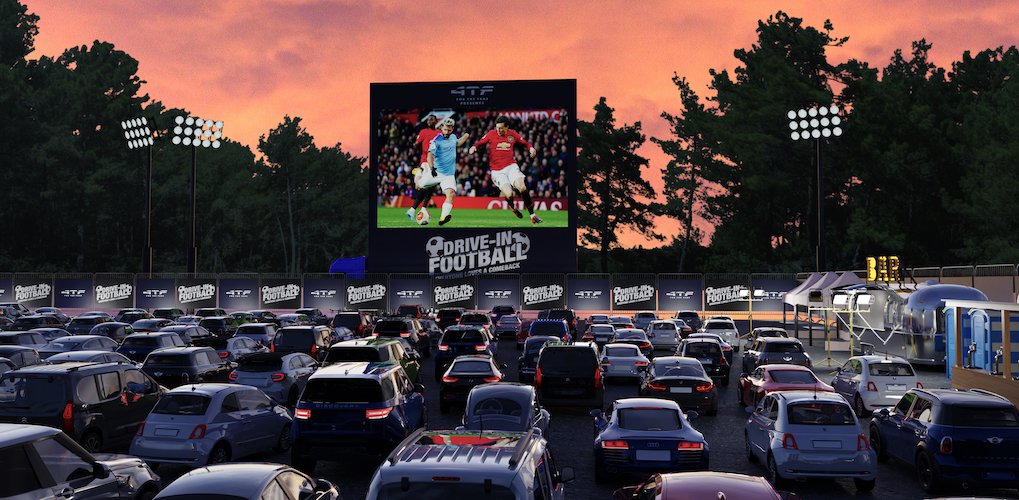 You could be watching two huge games; West Ham vs Chelsea and Arsenal vs Norwich at the UK's first drive-in football experience
It's fair to say with football being paused during lockdown, to see it's return has put the excitement back into a lot of weekends.
In a UK first, the Drive-In Football experience from 4TheFans will see some of the biggest Premier League matches brought to the big screen that you drive in to and watch from the comfort and safety of your car. It's the next best thing to being at a stadium.
Win tickets.
On Wednesday 1st July, two huge games will be shown at Swanley Park; West Ham vs Chelsea, followed by Arsenal vs Norwich.
Listen to Claire Lawson this Sunday 28th June from midday to win tickets for 1 car and a £50 voucher for 4TheFans clothing (made by Sik Silk).

Claire has two lots of tickets to win, so don't miss your chance to be part of a very unique and new football experience.
See below for kick-off times.
---
Drive-In Football
Drive-In Football will allow football fans to come together and celebrate the return of the beautiful game as they watch live Premier League matches on some of the biggest outdoor screens in the UK with commentary pumped through to in-car stereos.
Superstar DJ and footy fan, DJ Spoony will be on hand to get everyone geared up with some pre-match tunes and half time chat. Attendees will be able to order refreshments for delivery direct to their car as all events will adhere to strict social distancing guidelines.
Dress your cars in colours, scarfs and memorabilia to make a magical friendly family environment for the return of the Premier League.
4TheFans will also donate a percentage of all ticket sales to NHS Charities Together.

Swanley Park, Wednesday 1st July.
MATCH SCREENING #1 - ARSENAL VS NORWICH
5:00PM (KICK OFF 6PM)
MATCH SCREENING #2 - WEST HAM VS CHELSEA
KICK OFF 8.15PM
Arsenal must beat bottom of the table Norwich to have any chance of European competition, while West Ham and Chelsea line up for a London derby with huge repercussions at both ends of the table.
How to get to Swanley Park
Put New Barn Road, Swanley, BR8 7PW into your sat nav.