European Break Away with P&O Ferries
Win a P&O Ferries short break return crossing for a European break away, plus £400 to spend in World Duty Free or an onboard meal
Just think of where you could be exploring next in Europe; France or Belgium, or perhaps a longer getaway to Germany, Italy or the Netherlands. The destination is your choice and you will be starting it onboard the new P&O ship, Pioneer.
Listen to kmfm Drivetime (4-7pm) from Monday 18th-Friday 22nd September, and if you're chosen at random to play you could win up to £400 to spend in World Duty Free or on an onboard meal. The questions will be based on the new ship and European destinations. For every question answered correcly you will win £100!
Read the competition terms and conditions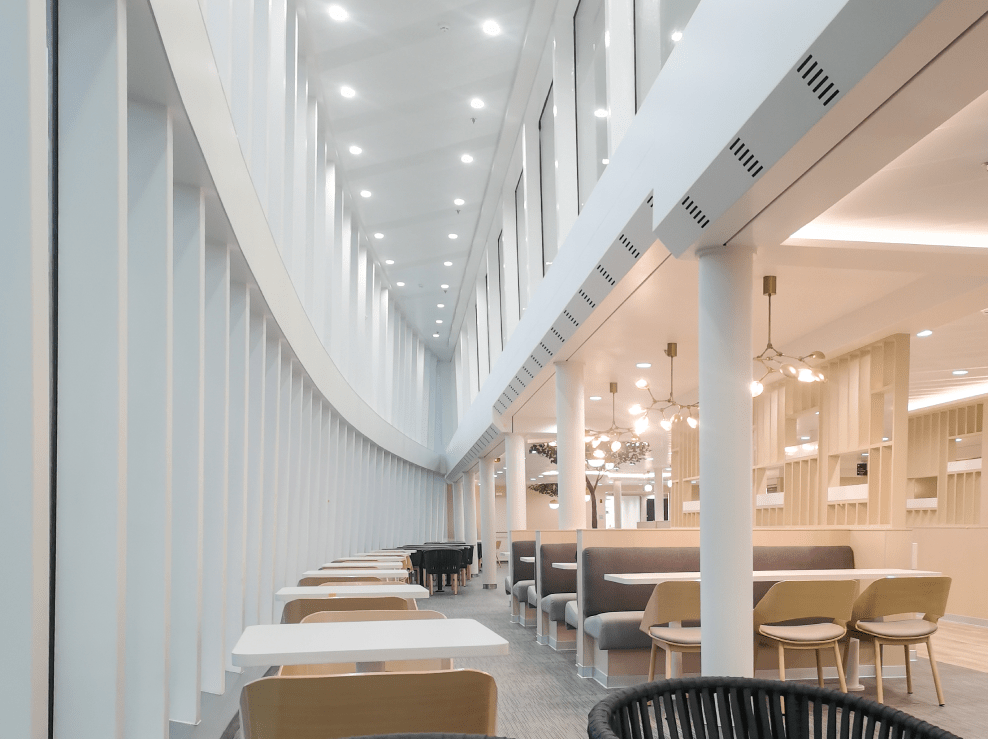 P&O Pioneer
The new Fusion Class of hybrid super ferries will transform the customer experience of travelling between Britain and Europe.
The new ship can carry 1,350 passengers and 150 crew members.

Each space has been meticulously designed utilising customer feedback to deliver the features you want most whilst incorporating the latest in emissions reduction technology.
The new Fusion Class ferries have been designed with a number of major innovations to reduce carbon emissions. The ship is propelled by a combination of fuel and battery power and has been designed to have the capacity to become carbon neutral in future.
The ship is the world's largest double-ended ferry with two bridges meaning there is no need for it to turn, saving fuel on every trip.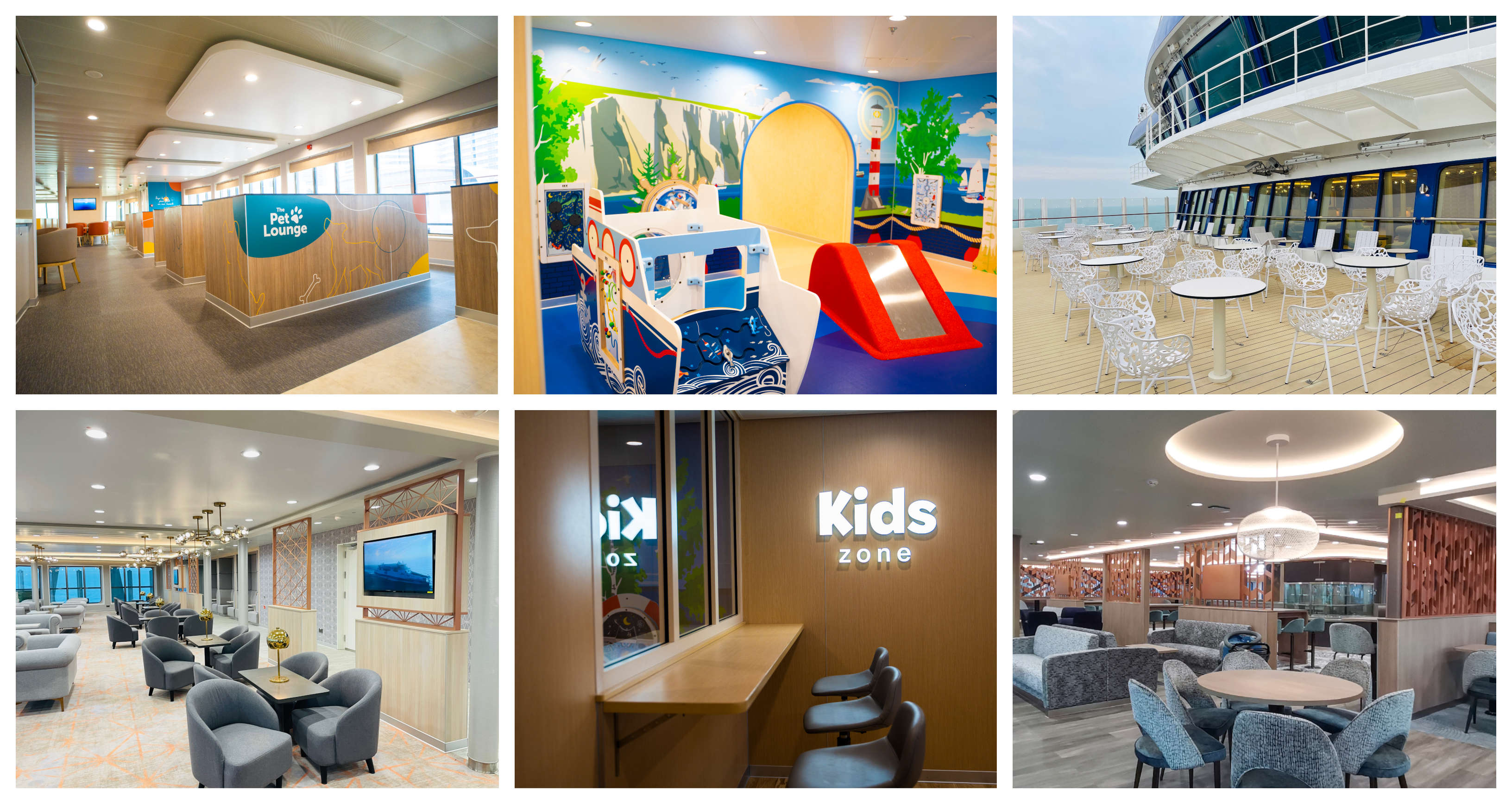 What to expect onboard P&O Pioneer

Entertainment for Kids of All Ages. For younger children, a bespoke maritime themed soft play area.

For older children and teenagers there are interactive digital screens, including a Digital Selfie Wall, Arcade Games, charging points and excellent Wi-Fi.

Multiple dining options. From the Food Market on Deck 8 to The Kitchen on Deck 9.

The new Food Market layout has been designed with convenience and speed in mind (allowing you to spend more time exploring the rest of the ship) with 'grab & go' options, and self-serve tills.

The Kitchen has a wider range of food and drinks, seasonal food offerings, as well as P&O's signature dishes such as Fish & Chips with beer-battered cod and chunky chips, premium beef burgers, chicken burgers with signature sauce and the 'Moving Mountains' vegetarian burger.

---
European Inspiration
Where will you visit in Europe this autumn? With so many destinations to choose from, your short break return crossing could see you taking in the sights of France, Belgium, Germany, Italy or the Netherlands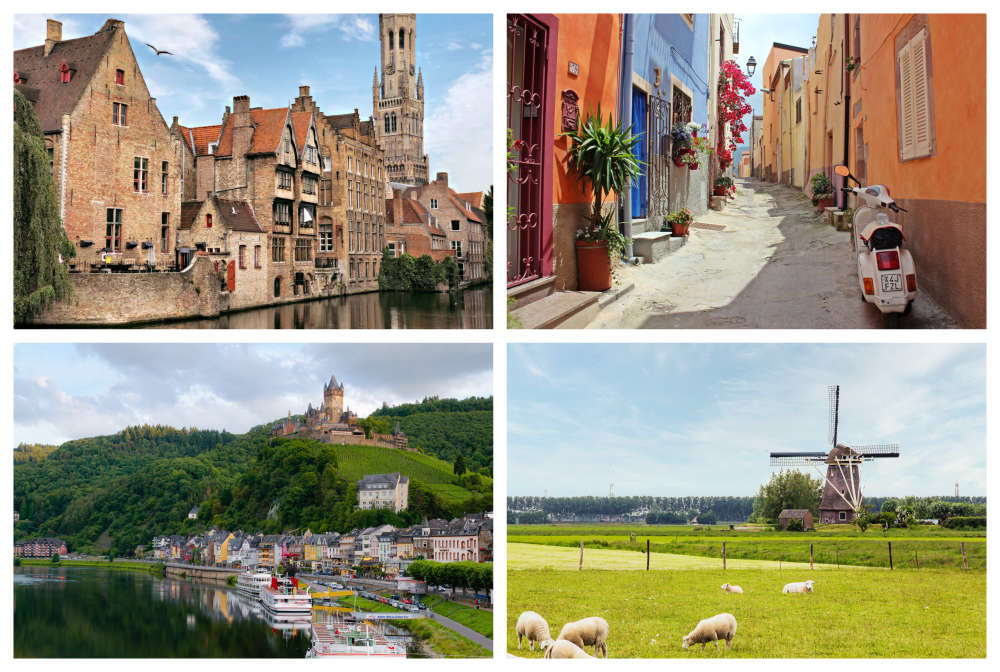 ---