Event: Compare And Recycle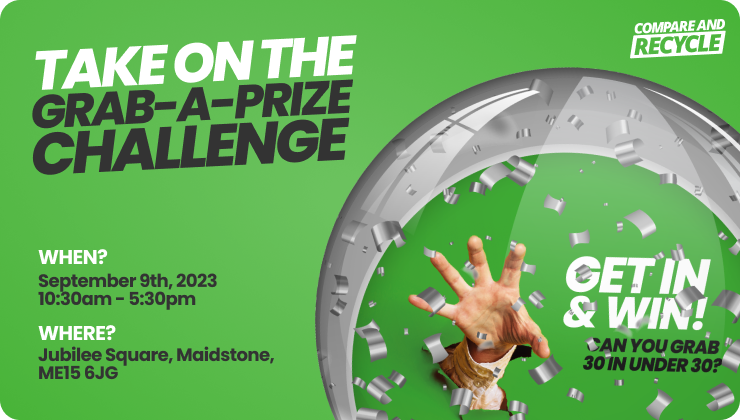 Win BIG with Compare and Recycle and the
kmfm Street Team
On Saturday 9th September, take on the Grab-A-Prize Challenge and you could win some big prizes with Compare and Recycle.

Join them and the kmfm Street Team at Jubilee Square, Maidstone, from 10:30am-5:30pm and beat the clock inside the Grabdome to get in the draw to win!
Prizes could be, AirPods, Smartwatch, PS5 and more!
Plus, Claire Lawson and Andy Walker will be there to cheer you on to win!
Find out more about Compare and Recycle - the place to sell your old phone

How does the Grab-A-Challenge work?

Challenge yourself to grab 30 tokens in under 30 seconds to get in the draw and win!

Only 10 lucky winners will be announced for a one day Grab-a-Prize Challenge, it's not to be missed!