GCSE Surgery 2023

No matter how your GCSE results went, first of all, well done! A huge amount of work goes in and no matter the result we know how hard you worked.
The good news is no matter the results there are so many options when it comes to your next step.
Thursday 24th August Numi and The Hit List headed to Canterbury College for a special show with a live student audience and panel guests including career advisors, course leaders and students to help you navigate that next step.
Huge thanks to our partners East Kent Colleges Group - Find the course that's right for you at one of their Ofsted Outstanding Colleges – EKCGroup.ac.uk
If you missed any of the show, you should catch up again here with our special podcast to hear some incredible insight in to 6th Form, College, Apprenticeships and T-Levels.


What do EKC students say about them?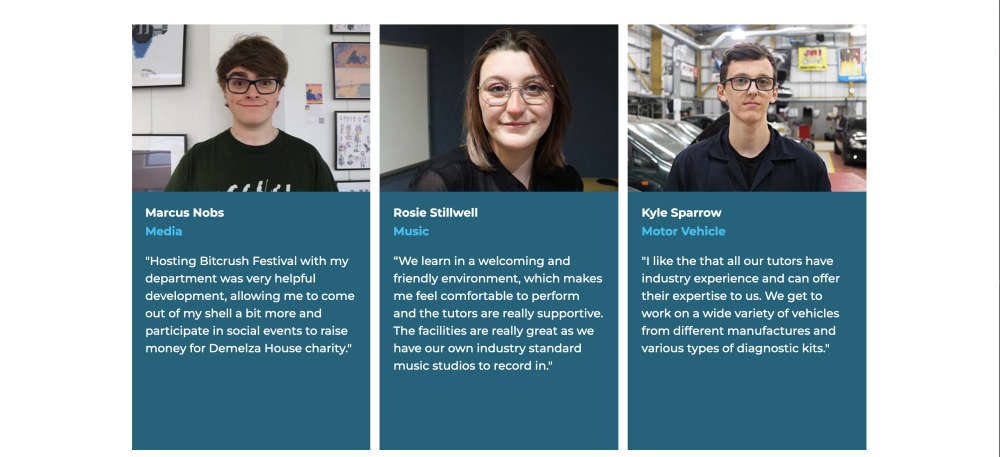 Sixth Form
At EKC Sixth Form College, you'll gain the skills, knowledge, confidence and experience needed to thrive in your next steps, whether that's going to university, taking on an apprenticeship, or gaining employment.
Click here to browse our wide range of A Level courses and apply today
T-Levels
T Levels are a brand new two-year qualification that follows GCSEs. Backed by employers, they are designed to give you a head-start towards your dream career.
Apprenticeships
An Apprenticeship combines on-the-job training with classroom learning. You will gain hands-on, paid industry experience with a local employer, and study towards a nationally-recognised qualification in your chosen subject.