Give A Gift 2023 - Launch

Give A Gift 2023!
EXTENDED DELIVERY - YOU NOW HAVE UNTIL WEDNESDAY 29TH NOVEMBER AT 5PM TO GET YOUR DELIVERIES TO US!
After the incredible success of last year's toy appeal, we're thrilled to announce that we're back with 'Give A Gift' supported by Bargain Hunter UK, and we've got our sights set on making 2023 bigger and better.
What's Give A Gift All About?
Give A Gift is all about spreading a little bit of joy to young people in hospitals, care facilities, and those in less fortunate situations across Kent. Sadly 0000s of children will spend a period of time in hospital or care during the festive season and some won't receive even the smallest gift under the tree.
Our mission is to deliver as many toys and gifts as possible, making Christmas a little brighter for those who need it most.
You will hear and see the appeal on kmfm, in KM newspapers, on KentOnline and on the Bargain Hunter UK website and app, giving simple ways you can get involved and support our drive.
Remember Give A Gift 2022?
In 2022, Give A Gift brought together the incredible generosity of kmfm listeners, the extended Bargain Hunter UK family, and the support of local businesses like Titan Games, Big Jig Toys, South Eastern Carpentry, and Morrisons.
Together, we collected over 10,500 gifts and toys! These wonderful presents were carefully sorted into categories and then delivered to 29 locations by the kmfm street team and the founder of Bargain Hunter UK, Peter Nix.

This year, we're determined to go above and beyond. Our goal is to collect even more gifts, to ensure that we create as many smiles as possible, and this is where you come in.
How can you help this year?
There are 3 ways to get involved this year.
1: Buy a gift from the Bargain Hunter UK app or website for delivery
Pete and the team from Bargain Hunter UK specialise in finding great products at reduced prices.
You can check out their site/app and choose gifts they have selected from their 'wish lists' and send them to the kmfm studios.
They have sorted the wish lists into age categories.
Follow the purchase as you would normally on Amazon and then use these details for delivery:
Deliver to - Give A Gift, kmfm, Medway House, Sir Thomas Longley Road, Medway City Estate, ME2 4DU

2: Buy a gift online and have it delivered to our kmfm Studios

Simply order from your preferred online or highstreet shop and then ensure that you choose the delivery address as the kmfm studios.
Deliver to - Give A Gift, kmfm, Medway House, Sir Thomas Longley Road, Medway City Estate, ME2 4DU

3: Buy a gift and deliver it to the kmfm Studios
This is the perfect way to join in if you live near the studios or you are a local business collecting a larger quantity.
You can deliver toys Monday - Friday between 0900 - 1600 but deliveries must have reached us by Wednesday 29th November to be included in the toy delivery. Deliveries after this time might not make the drop off locations. Please help us by delivering before the close.
There is plenty of free parking at our offices. When you arrive, please ring the bell and our team will collect you and help you with your delivery.
kmfm, Medway House, Sir Thomas Longley Road, Medway City Estate, ME2 4DU
THANK YOU
Hire2You Medway
The team have kindly gifted us a large van to deliver the toys to hospitals and drop off locations across Kent for a week. Find out more about them and rent a van/car from them at https://hire2you.co.uk/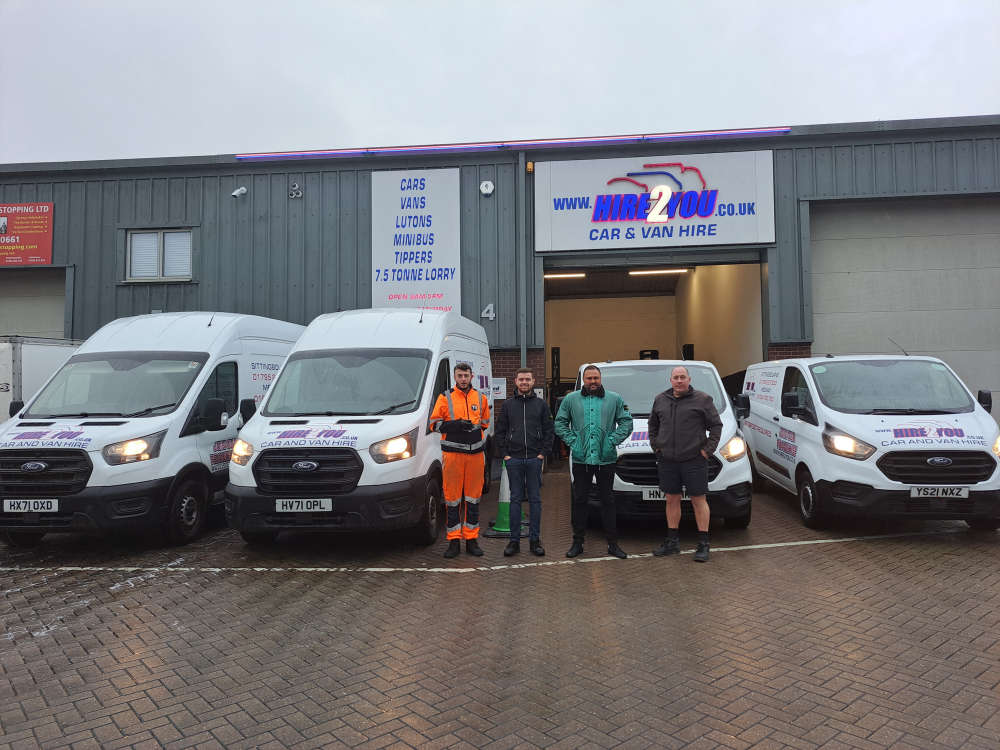 FAQs
What toys/gifts do you need?
We will be delivering to different locations across Kent from hospitals to care homes and to those in vulnerable/less fortunate situations. The ages range from just months old to early teens - so we are happy for you to donate as you see right.
Are there any undesirable toys?
Yes and no. Obviously toys such as toy guns, swords etc might be inappropriate in a hospital setting so we would kindly ask you not to send these.
Do you need the gifts to be wrapped?
No, please do not wrap the items. We must be able to see what they are to ensure that they are sorted into the appropriate age groups for delivery.
Can I donate second hand gifts?
Unfortunately, due to these gifts being delivered sometimes to poorly children we have to ensure that gifts are new. Please do not donate 2nd hand (even as new) toys as we won't be able to accept them and will have to hand to a charity shop.
Can I send sweet gifts like chocolates or sweets?
Sorry, no again. We can't accept food items or toys that are accompanied by food items.
Which hospitals/care homes will the toys be delivered too?
Last year we delivered to 29 locations and depending on the amount of toys received this year we will be announcing the locations towards the end of the campaign. We can assure you that all beneficiaries will be in Kent and Medway. Due to safeguarding, we sometimes can't announce all locations.
Will I know where my toy/gift ended up?
We are afraid not. Last year some people spotted theirs in videos/promotional items post the campaign but due to the quantity of deliveries it would be very difficult for us to track - we hope you understand.
Can I deliver at the weekend?
Sorry, we can't at the weekend. Plus you don't want to miss you chance to bump in to Garry, Chelsea, Andy, Rob and Numi do you! We can only accept Monday-Friday 0900 - 1600, if this is going to not work for you, please arrange an online delivery or reach out in the form below.
Can I request a donation for our hospital, care home or facility?
Please contact us using the form below and we will reply as soon as we can.