Leeds Castle Christmas 2023


Step into Narnia at Leeds Castle this Christmas with a family Explorer ticket!
Venture into the magical world of Narnia this Christmas at Leeds Castle! The Lion, The Witch And The Wardrobe festive experience brings this heart-warming story to life.
Embark on a magical journey through the wardrobe and take in the wonder of Christmas in Narnia.

We have two sets of family tickets (2 adults and 3 children) to be won to experience this wintry wonderland. Enter below!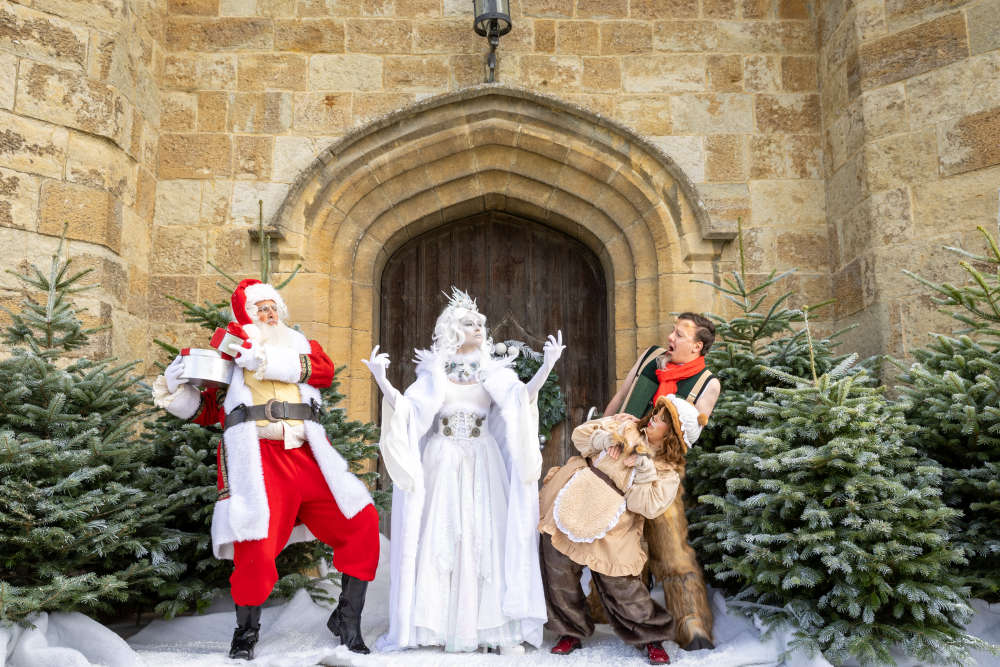 Encounter the beloved inhabitants of Narnia. Meet the treasured fawn, Mr Tumnus and of course Aslan the Great Lion, where his majestic presence will be sure to leave a lasting impression on all who meet him.
Indulge in the magic of Christmas in a way only Narnia can deliver. This is sure to be a truly unforgettable experience for all ages to enjoy this beloved literary classic.
The 'A Narnia Christmas at the Castle' event takes place inside the Castle. The characters will be available at weekends and school holidays only.
Book tickets to A Narnia Christmas at Leeds Castle
---
What you can expect from Narnia
Be transported into C.S. Lewis's magical kingdom of Narnia and get ready to:
Push through the magical wardrobe full of furs as you begin your walk through adventure
Interact with beloved characters as they come to life over the weekends and school holidays
Be wonderstruck as you're transported into Narnia's snowy woodlands inside the Castle
Sneak a seat on the White Witch's sleigh
Catch a glimpse of Father Christmas as he and Mrs Beaver teach you combat skills ahead of the battle for Narnia
Admire the beautifully decorated Castle with festive trees and displays
---
WIN!
To win a Leeds Castle family explorer ticket (2 adults and 3 children), answer this question correctly before 23:00 on 15th December 2023. GOOD LUCK!
Read the competition terms and conditions

---