P&O Ferries European Break Away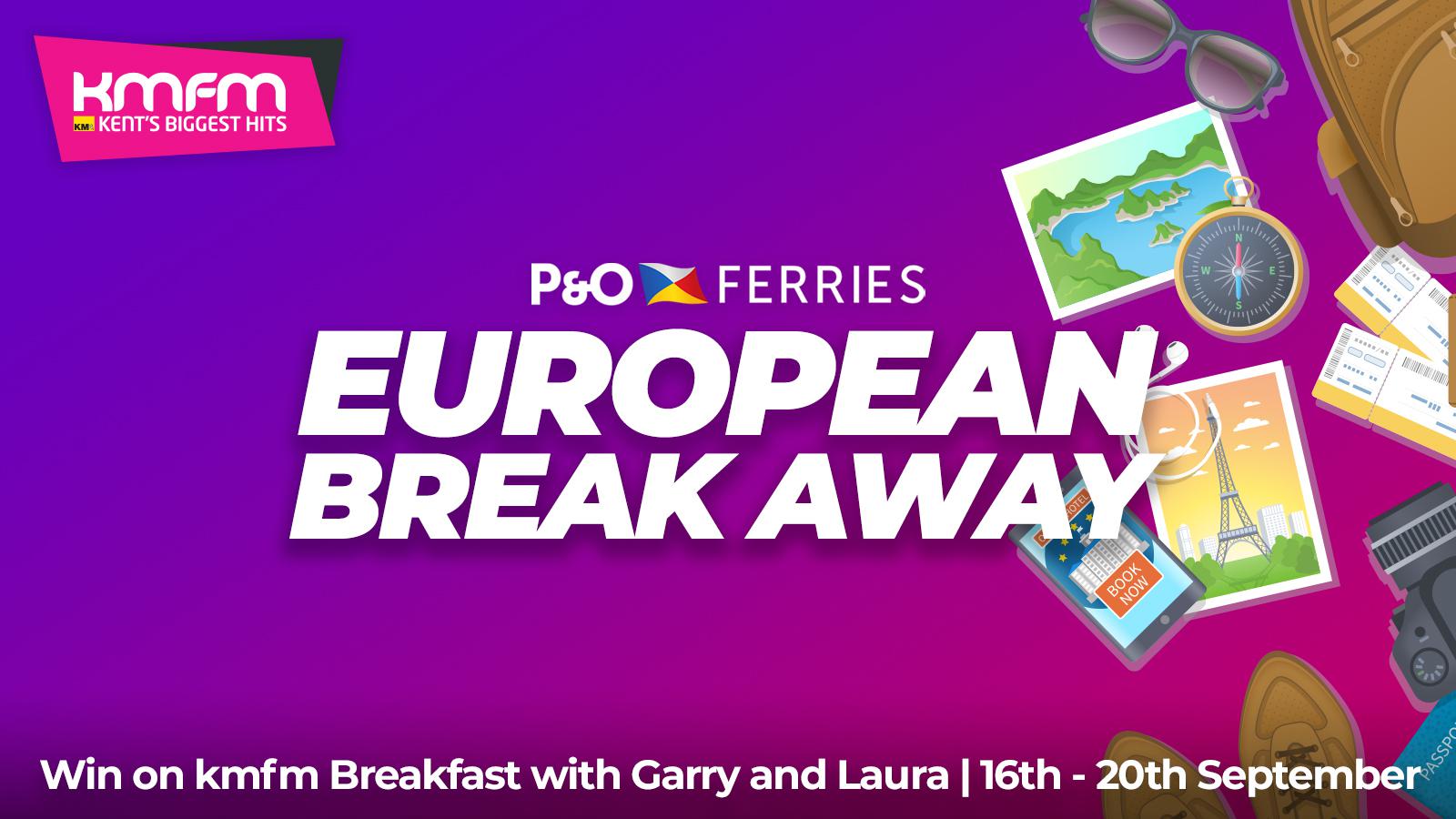 Win £400 for a European break away with P&O Ferries on kmfm Breakfast
It's about time you had a trip away and it all starts with that 'Ferry Feeling' the moment you're onboard P&O Ferries. Listen to kmfm Breakfast with Garry and Laura (16th-20th September) after 7am and you could win:
A return short break car crossing (3-5 days).
Your choice of Club Lounge entry or a 3 course meal in the Brasserie for four.
£400 that you can use to book a stay at a European destination of your choice, or as spending money.
Be ready to call Garry and Laura after 7am. If you get on, straight away win a return short break crossing for your car and 4 people. Then you can choose your upgrade; either chilling out in Club Lounge or a 3 course meal in the Brasserie. The guys will ask you a question based on your choice. Answer that correctly and you've won your upgrade. Then to win a whopping £400, just listen to the tour guide and answer a question based on one of the European destinations that you could be visiting.
---
Onboard P&O Ferries
When onboard P&O Ferries you can enjoy a range of facilities, including the Brasserie for some delicious food, or just sit back and relax in the Club Lounge with a complimentary glass of champagne and take in the uninterrupted sea views.
You'll find lots of space to explore and relax on board the ferry to Calais, and if the weather's nice, you can enjoy the trip from the outside deck space to enjoy the views. Even if you just want to relax with your favourite drink and switch off for a bit, it's all there on board.
---
Once you get to France, where to next is up to you.
Maybe, Bruges? Lille? Dunkirk, or even Paris. The infamous City of Love, is the perfect destination for a romantic weekend away. Normandy has rich medieval heritage, and Bruge is only around a 90 minute drive from Calais. Once there don't miss the Market Square as it's one of it's most iconic attractions.