Salute to the '40s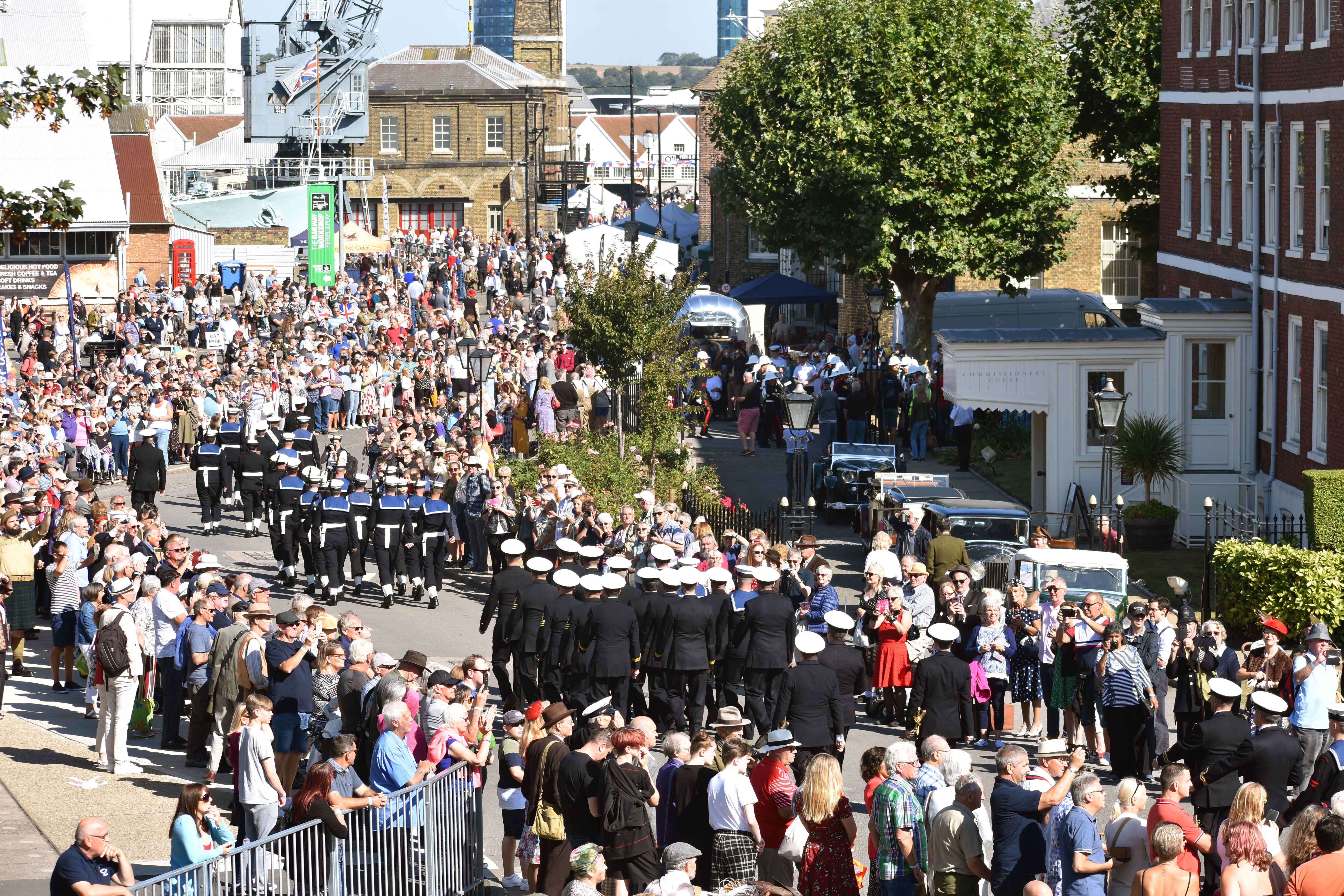 Salute to the '40s returns to The Historic Dockyard Chatham this September, and you could win family tickets to be there
Start planning your vintage outfit because after Salute to the '40s didn't go ahead in 2020, the Dockyard are making sure that this one is the best one yet!
With so much to see and experience on 18th and 19th September, this event is one for the whole family to enjoy. We have tickets you could win, and you can choose which day you want to attend.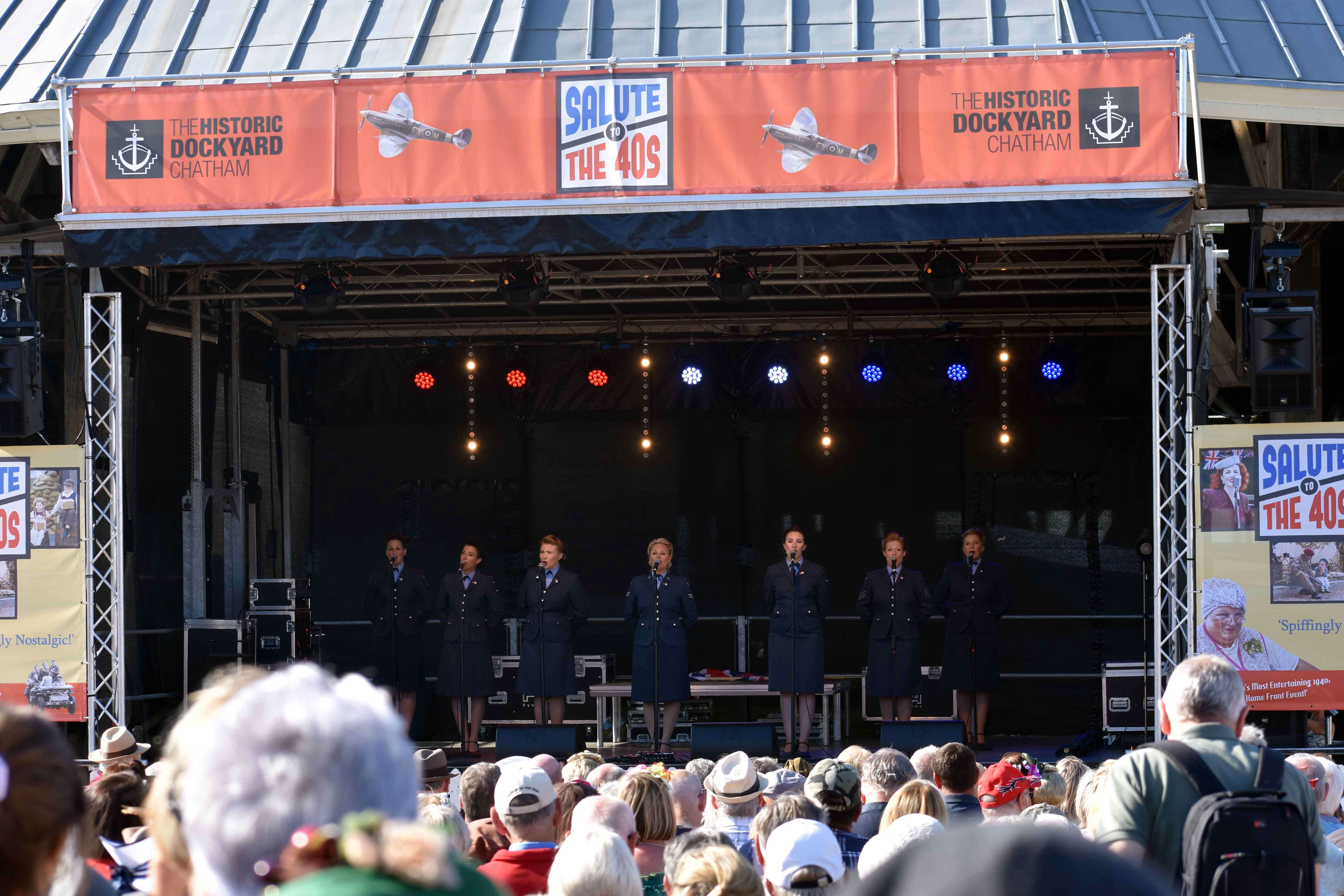 It's time to meet again... The D-Day Darlings headline at The Historic Dockyard's 1940s festival. The UK's premier wartime ensemble, The D-Day Darlings, is set for 'sweet' sessions at The Historic Dockyard Chatham's must-visit vintage weekend, Salute to the '40s this September.
Plans for the festival are in full 'swing,' and joining the Britain's Got Talent finalists will be popular wartime musical and entertainment acts including harmony trio The Knightingales and 'Pearly' suited and booted variety artist Mickie Driver.
As well as a jam-packed programme of show-stopping performances and dance workshops, the war time spirit will be very much alive around the Dockyard's entire 80-acre site. Step back in time at the military and Home Front displays and transport processions, brought to life by dedicated re-enactors and set against the magnificent backdrop of Second World War Destroyer, HMS Cavalier.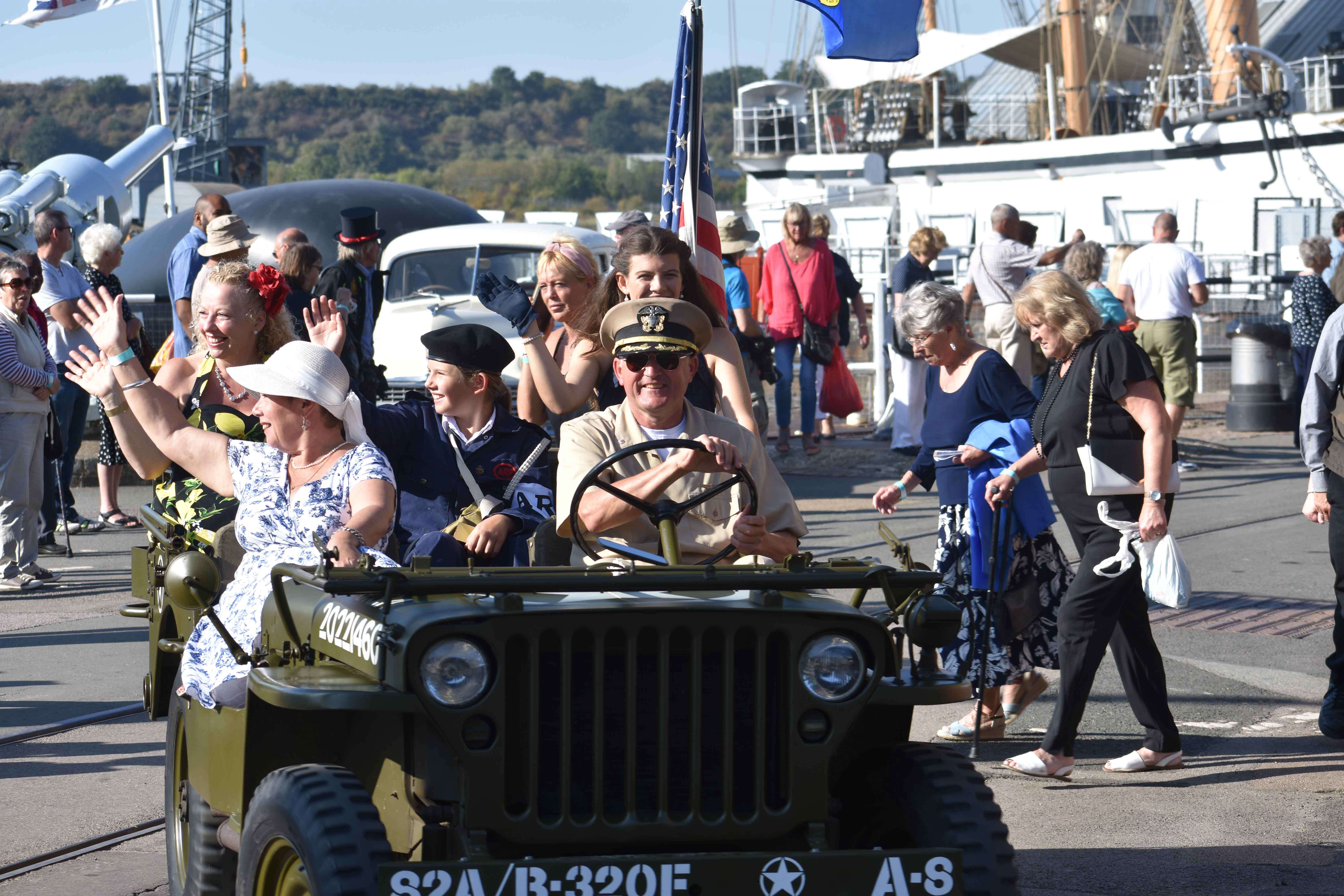 Explore a replica 1940s village, amidst the Dockyard's heritage buildings, featuring post Blitz bombed-out homes, Chatham Underground Station and a fully-functioning 1940's store and tavern.
Take shelter in a bunker as part of a real-life air raid evacuation, complete with bomb alert and 'all clear' sirens or take a break from black out conditions and treat yourself to ride on the carousel at the traditional fairground.
Browse the buzzing vintage street market and shop for everything 40s, from genuine collectibles and housewares to reproduction clothing and accessories. Fashion played a huge part in the mid-war era, with a generation of Brits getting creative to copy coveted Paris couture, by 'making do and mending'. Classic clothing collections are proudly paraded by enthusiasts, with visitors often choosing to don 40s inspired outfits too.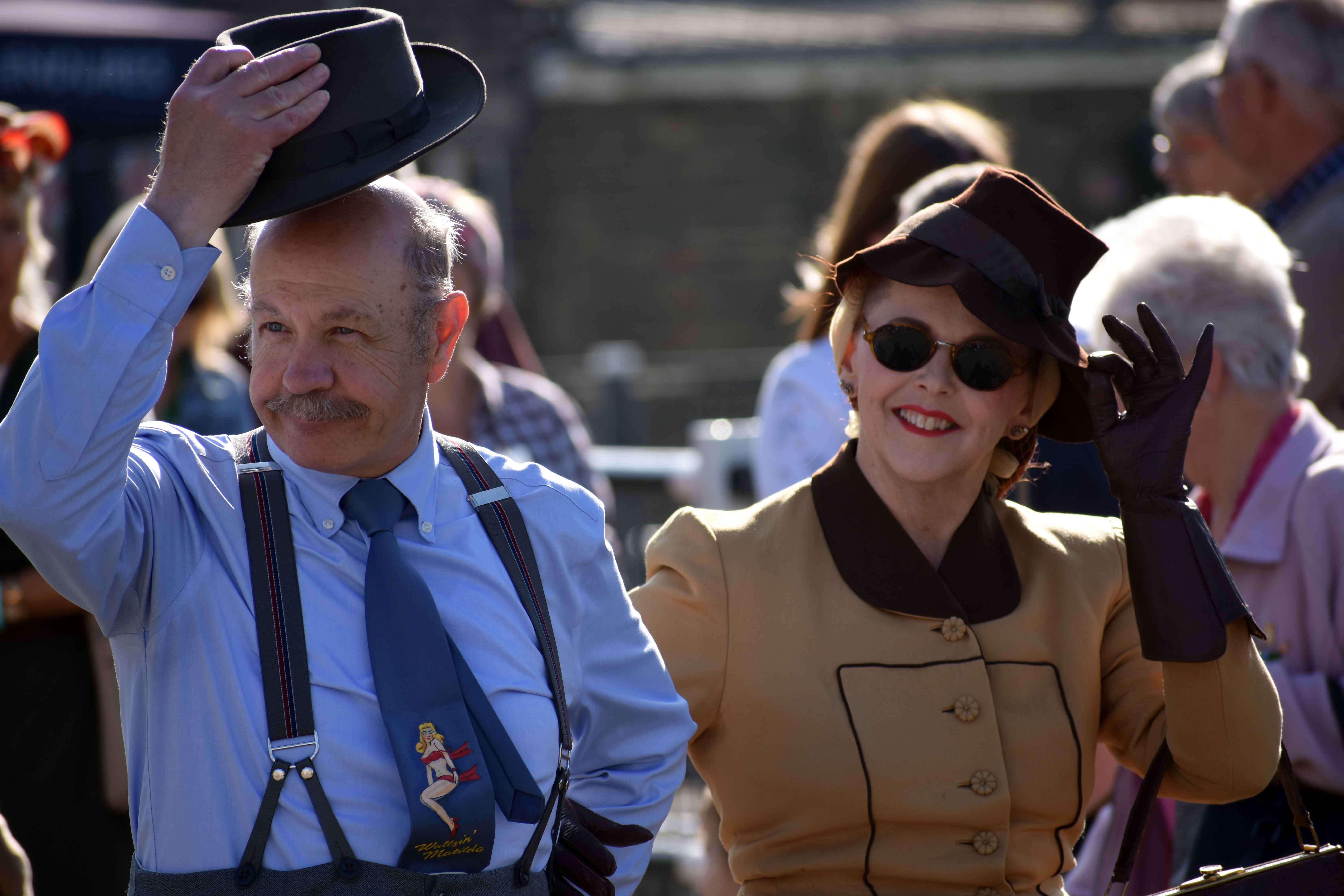 Embrace the sights and sounds of the war years while relaxing on The Mess Deck restaurant terrace, which serves the Dockyard's signature locally sourced fish and chips, or rest a while at one of the many seated refreshment stations, nearby the entertainment stages.
Salute to the '40s is an important fundraising event in aid of Chatham Historic Dockyard Trust.
---
WIN!
To win family tickets to Salute to the '40s on either Saturday 18th or Sunday 19th September, answer the question below correctly before 23:00 on 5th September 2021. GOOD LUCK!