Sevenoaks Summer Festival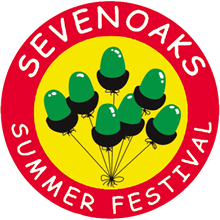 The kmfm Street Team will be at Sevenoaks Summer Festival on Saturday 18th June
Sevenoaks Summer Festival is back for 2022! Starting with the festival fair on 18th June, enjoy a fortnight (18th June-3rd July) of community and professional events in and around Sevenoaks.
The kmfm Street Team will be there on the opening weekend (Saturday 18th June). Expect kids' entertainment, live music, walkabout street theatre, puppet shows and loads more all crammed into seven hours - 10am - 5pm.
Find out more on the Sevenoaks Summer Festival website and Facebook page.
Have a look at what is happening and where from this map of Sevenoaks town.
There's lots to see and do at Sevenoaks Summer Festival across the two weeks, including music from former BRIT Award winner, Eddi Reader (Sunday 19th June), and 'An Evening with' former England Captain, David Gower (Sunday 26th June).