Shed Load Of Toys 2019 - Thank You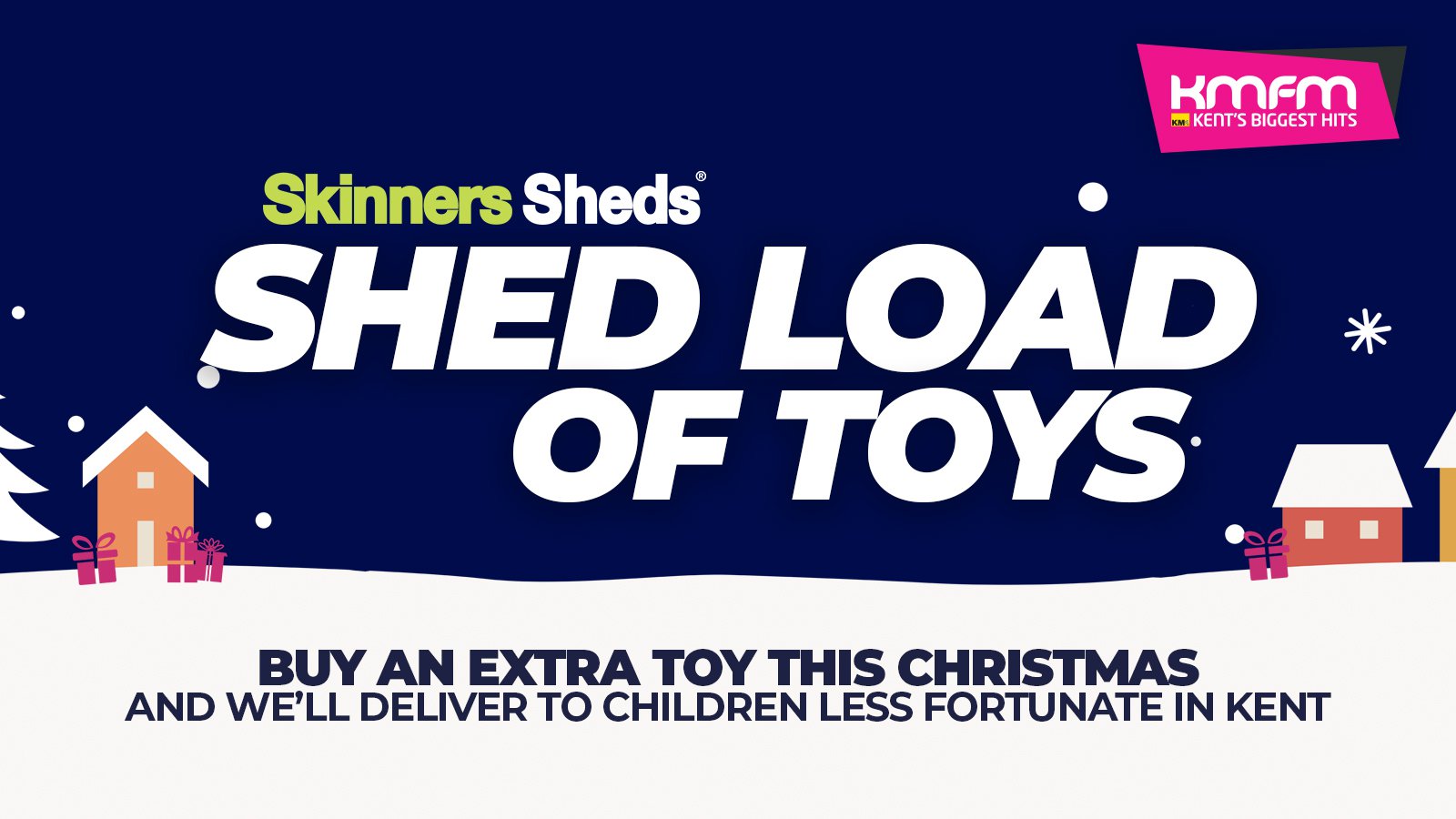 THANK YOU for your donation!
WOW, you really have donated. Over the last few weeks we have been asking you to buy one extra toy when shopping.
Shed Load Of Toys with Skinners Sheds is all about making Christmas a little better We want to put smiles on children's faces this Christmas in Kent who will be spending it in care, hospital, and for those less fortunate than others. Sometimes just giving them a gift can mean the world to them.
Before Christmas we will hand deliver all of the donated toys to children in Kent.
A large majority of the toys that have been donated

Look what you have done! Thank you soooooo much

Posted by kmfm on Friday, December 6, 2019

Where some of the toy donations will be going:

QEQM Hospital
Sure Start, Canterbury
Canterbury Hospital
Maidstone social care
Clowns In The Sky ward at Medway Hospital
Gravesend Social Services
Dartford social care
MHS Homes Group
Imago Ashford, who support vulnerable people across Kent


Thank you to Bigjigs Toys for their generous donation
Shed Load of Toys - HUGE DELIVERY from Big Jigs Toys!

Just wow! Thanks so much to Bigjigs Toys Ltd for this incredibly kind donation for this years Skinners Sheds & Log Cabins 'Shed Load of Toys'! Find out more about Big Jigs Toys here > https://www.bigjigstoys.co.uk/ Find out more about Shed Load of Toys here > https://www.kmfm.co.uk/promos/toys/

Posted by kmfm on Wednesday, December 4, 2019
Get more with the Listener Club!