The Hit List: Kent Police Recruitment
Could you be more than the badge and join Kent Police?
Could you be more than the badge and join Kent Police? Listen to this podcast for more!
The Hit List Surgery with Kent Police and Emma Jo broadcast on kmfm Wednesday 14th August where she was joined by Dan Carter, Vikki Steward and Jack Simms from Kent Police to help Kent listeners with questions they might have had about joining the force.

If you're looking for a career change and have always wanted to be an officer, are good with people and passionate about helping others check this out.

There are answers to questions you may want to know the answers to, including just what it takes to join such a dedicated force, and if you want to ask a question, you can!
---

kmfm Breakfast's Garry and Laura recently joined Kent Police recruits to see what it takes to train to be an officer in the county. Watch the videos.

---
The role of a Police Constable can be demanding but it's that variety which makes it one of the most rewarding jobs around. Every day presents a new challenge, you'll deal with different situations ensuring public order is maintained, at all times.
You'll be responsible for the protection of life and property as well as prevention and detection of crime. Working as part of a close team, you'll help to serve and protect the diverse communities and businesses of Kent.

Join #TeamKent as a police officer and you'll receive a starting salary of £24,518, rising to £41,150 within your first 7 years.
(Note: these figures include a yearly £2,000 South East allowance).
---
Training Programme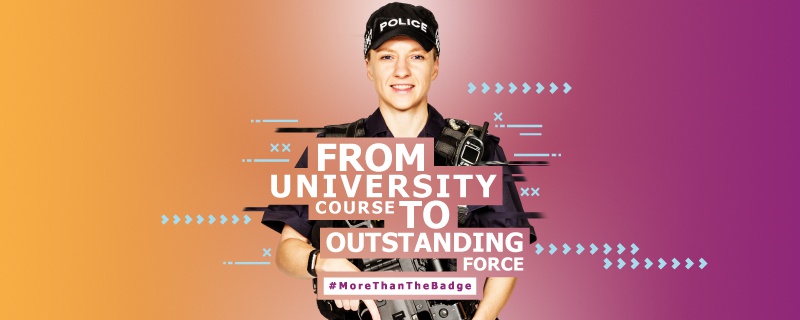 Police constable training programme will run for 19 weeks at their training college in Maidstone and the training will include:
Practical scenarios covering over 120 pieces of legislation and weekly physical training sessions.

Two exams (3-hour exam) as well as numerous tests and knowledge checks.

Complete a six-day diversity module, which will include a visit to a place of worship and a two-day placement within the local community.

Tutored on LDPT (local policing team) for 10 weeks before returning to the training college for a week, to cover case-file preparation and other investigative modules.

Investigative development module for 12 weeks and cover prisoner handling, interviewing and case-file preparation.

Very high standards of dress, behaviour and attitude are enforced by their training college. Student constables will also be required to complete work outside training hours.
Kent Police are recruiting now.
find out more and apply here!