Say It!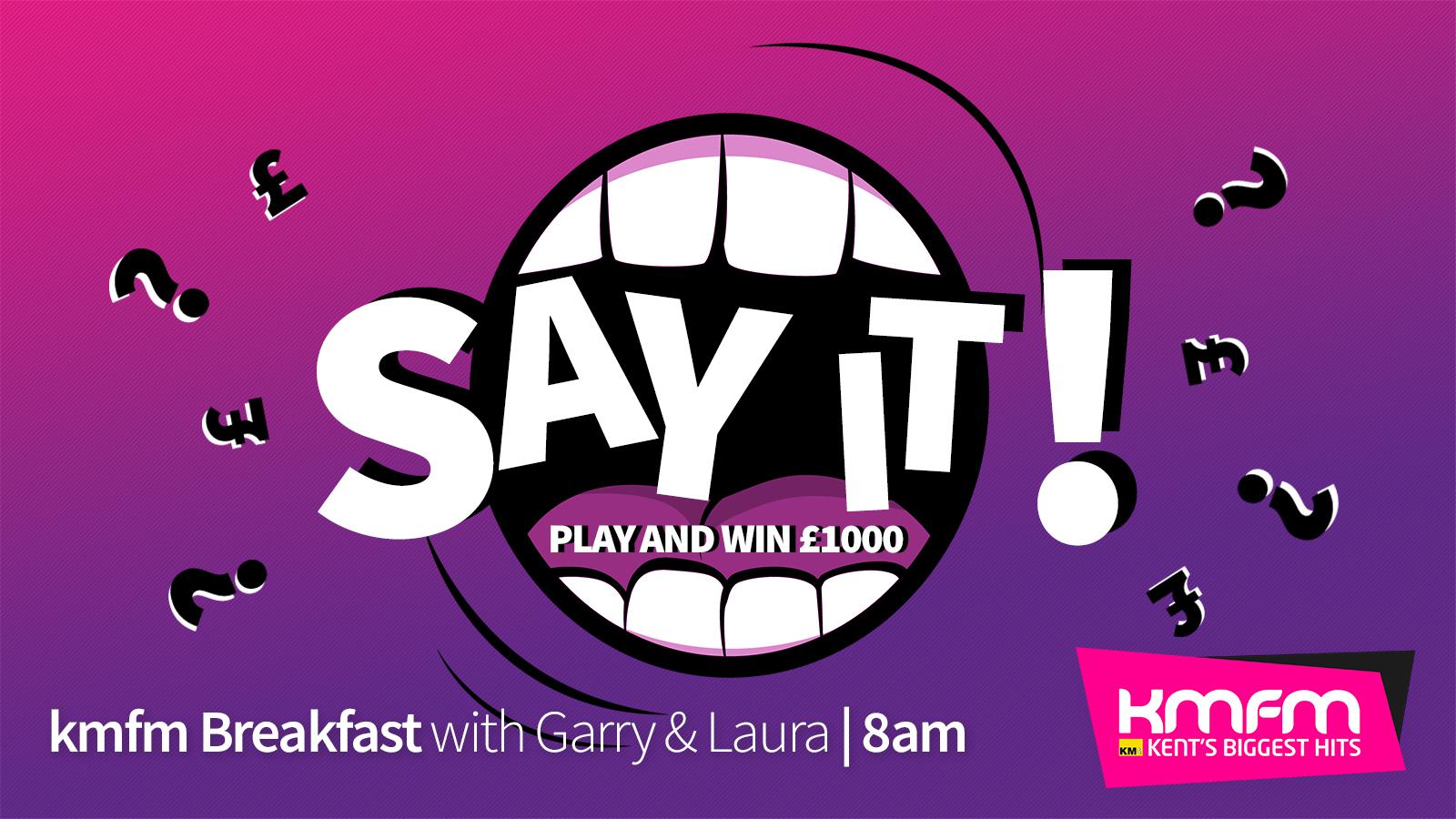 Play 'Say It' with Garry and Laura on kmfm Breakfast and you could win £1,000!
It's easy to play. All you have to do is choose who you would like on your side - Garry or Laura? Whoever you decide, they will described things to you, and you have to guess them!
So, if you chose Laura, she might describe a household object, a celebrity or a TV show (it could be anything). Eg, "He's a solo singer famous for his song Thinking Out Loud?" The answer being, "Ed Sheeran."
If you are top of the leader board at the end of the month you will win £1,000!
Be listening to kmfm Breakfast with Garry and Laura after 8am to play Say It!
---
Summer Say It Kids
During the school summer holidays the kids get to have a go! It's easy to play this version too. The only difference is the kids are playing every week day morning.