Say It!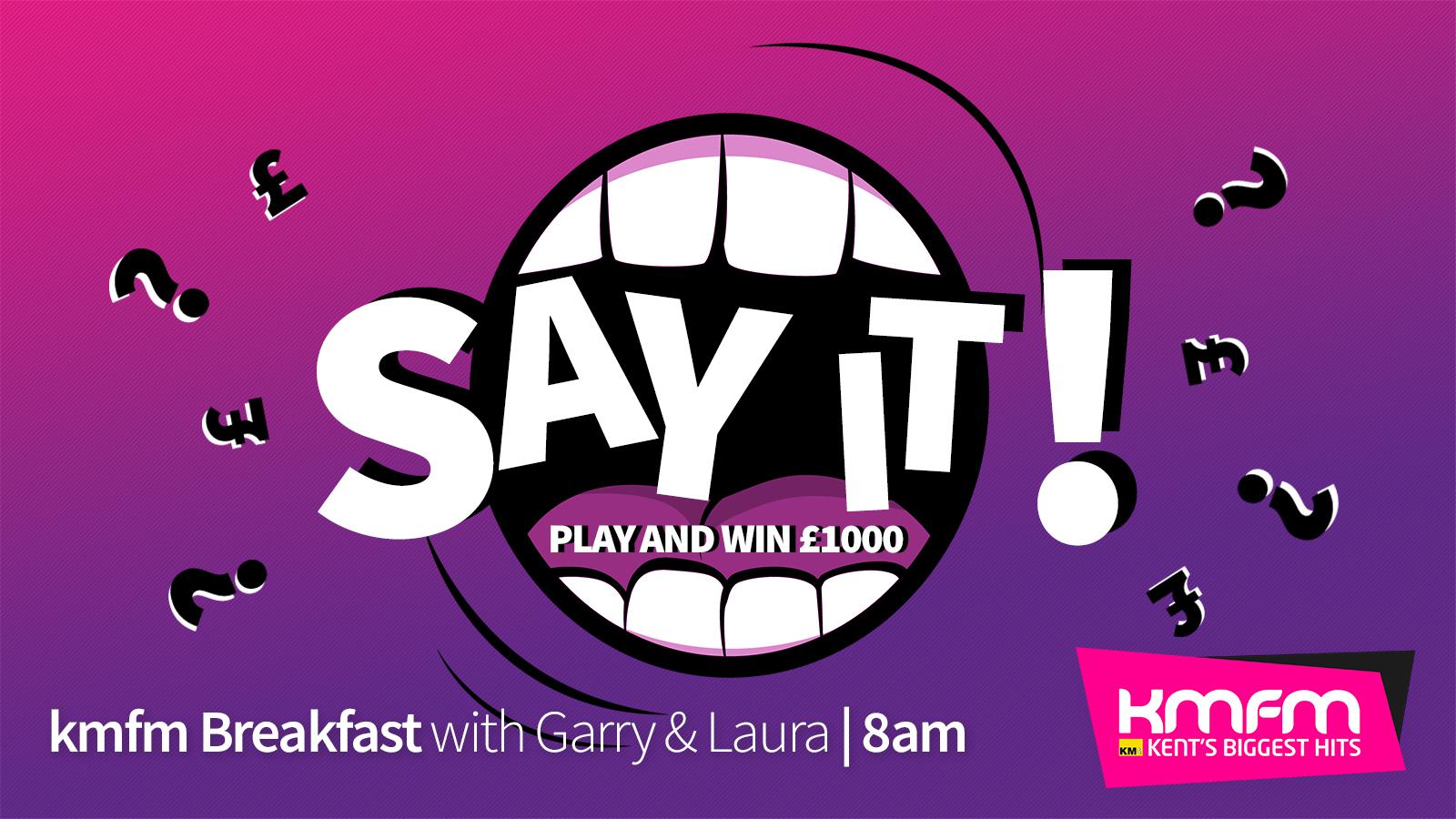 Play 'Say It' with Garry and Laura on kmfm Breakfast and you could win £1,000!
It's easy to play. All you have to do is choose who you would like on your side - Garry or Laura? Whoever you decide, they will described things to you, and you have to guess them!
So, if you chose Laura, she might describe a household object, a celebrity or a TV show (it could be anything). Eg, "He's a solo singer famous for his song Thinking Out Loud?" The answer being, "Ed Sheeran."
If you are top of the leader board at the end of the month you will win £1,000!
Be listening to kmfm Breakfast with Garry and Laura at 8:10am to play Say It!
---
From 1st August...
The kids can play 'Say It' during the school summer holidays!
It's still 60 seconds to.guess as many things that are being described to you and by the end of August they could win all of this:
Nintendo Switch
£100 Game gift card
Smiggle school bundle
£100 JD Sports gift card
£100 restaurant gift card (eat where you want from a choice of restaurants)
A family membership to Dreamland
Family tickets to Cineworld, Rochester

Summer Say It Kids starts Thursday 1st August on kmfm Breakfast, after 8am.