Say It!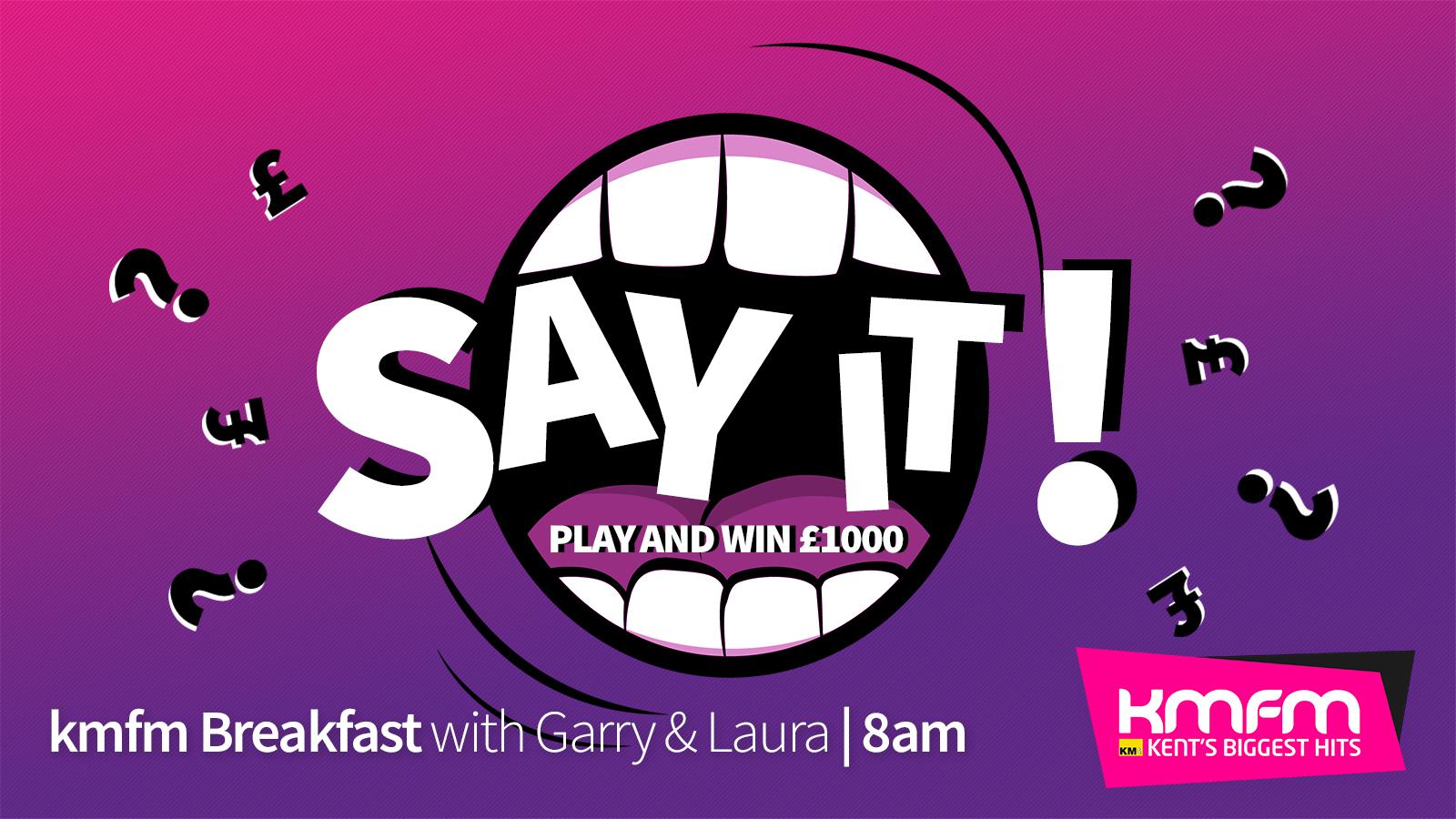 Play 'Say It' with Garry and Laura on kmfm Breakfast and you could win £1,000!
"Say It!" is the game where Garry or Laura will try and describe things...actions, celebrities, places, movies, food, objects, animals, fictional characters...anything!
You have 60 seconds to guess as many things, that they describe, as possible!
The more, the better because whoever gets the highest score of the month wins £1000!
Be listening to kmfm Breakfast with Garry and Laura after 8am and get ready to call for a chance to play!
---
Summer Say It Kids
It's back during the summer holidays, from 2nd-27th August.
The kids get a chance to play the describing game "Say It!" in the summer holidays.
Just like the usual version you hear in the mornings, this one if just for the kids. They too have 60 seconds to guess as many things correctly that are being described to them, and they're playing for a Nintendo Switch!
We have one a week to be won.
Be ready to call kmfm Breakfast after 8am, Monday to Friday.
Please ask an adult for permission before calling.
GOOD LUCK!